Integrated Management System
Continuous Improvement
---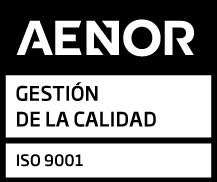 It is obvious that "everything can improve," but at Salvesen Logística, we make this possible through the continuous efforts of our teams.
We develop operational excellence using the work methodology based on the PDCA cycle (Plan-Do-Check-Act), thus guaranteeing continuous improvement in all our processes and services.
We get rid of all the activities that only add cost to the service or processes, without adding any value, complying with minimums set by international organizations such as ISO, our main objective being the satisfaction of our clients.
We continue to earn the trust of our customers
Food Safety
---
Year after year, we undergo the strictest health inspections and follow the strictest food safety standards. Recently we have been certified in the ISO 9001, ISO 14001 and FSSC 22000 standars.
The implementation of this system is paving our path towards food safety excellence, and confirms our clear commitment to the quality and sustainability of our operations. Our goal is for products to reach consumers in optimal conditions, ensuring, at every moment, the safety of foods, transparency, the efficiency of our processes and maximum respect for the environment.